The most expensive chocolate in the world
When it comes to chocolate, delicious, sweet and rich textures may come to mind, but some chocolates are not just a dessert, they are rare rarities and amazing value.
There are some chocolates that command sky-high prices because of their rare ingredients, unique production process, extraordinary history or special meaning.
In this article, we take you on a tour of these extremely expensive chocolates, discovering their provenance, value and taste.
million dollar chocolate
Le Chocolate box ($1.5 million)
Le Chocolate Box, launched by Lake Forest Confections & Simon Jewelers, is the most expensive chocolate in the world, priced at US$1.5 million per box (equivalent to approximately HK$11.77 million)
Maybe you will wonder why a box of chocolate can be sold for such a sky-high price, and the reason is that there are other things in the box besides chocolate.
Each chocolate box comes with precious jewelry from the personal collection of Simon Katz, owner of Simon's Katz Jewelers in St. Louis, Missouri.
Jewelry styles include necklaces, earrings, bracelets and rings featuring yellow and blue diamonds, emeralds, sapphires and more.
Obviously the price is unbelievable, but Le Chocolate Box is mostly a publicity stunt. Simon Jewelers used media coverage of the chocolate gift box to draw attention to their brand and subsequent marketing efforts.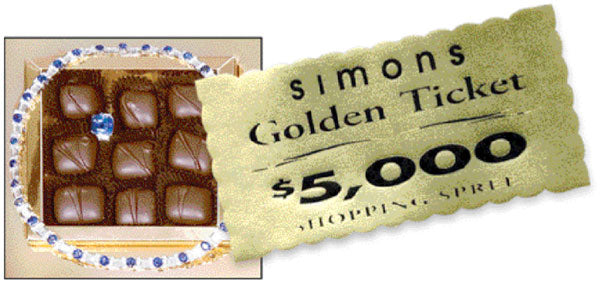 All jewelry purchases before Christmas will come with a box of chocolates from Lake Forest. Taking a page from Willy Wonka, one of the boxes contained a $5,000 store gift certificate.
Simmons later said his store's sales had doubled during the quarter, and he was convinced the sky-high priced box of chocolates was a major factor.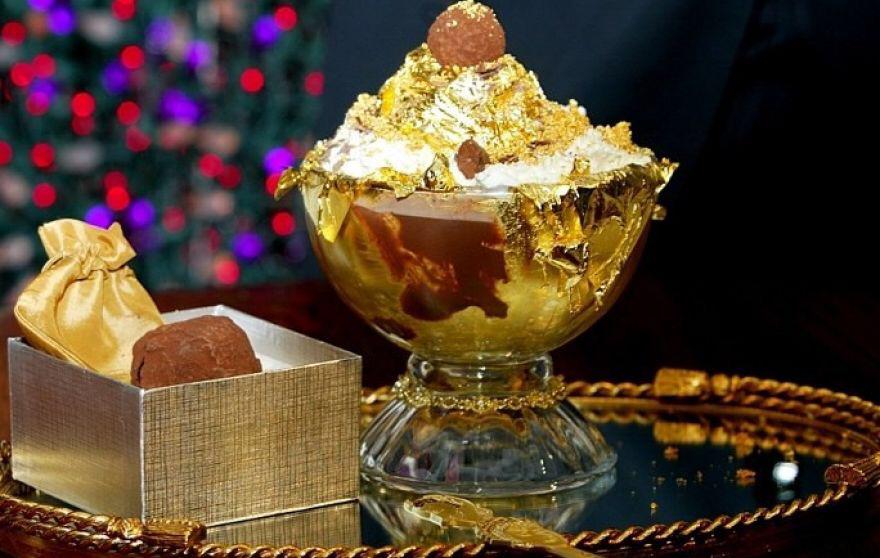 Most Expensive Chocolate Dessert
Frrrozen Haute Chocolate ($25,000)
Serendipity3 has launched a $25,000 dessert called Frrrozen Haute Chocolate. It is a high-end version of their restaurant's original Frrrozen Hot Chocolate, which was declared the most expensive dessert in the world by Guinness World Records after its launch.
Restaurant owner Joe Calderone said the dessert was made from a mixture of cocoa and milk, frozen into a puree and mixed with 5 grams of 24-carat gold.
Then, the chocolate is newly decorated with La Madeline au Truffe, served in a goblet, surrounded by gold crowns, diamonds, and gold spoons and plates. The average preparation time for an order is two weeks.
He explained that this involves cross-border procurement and transportation. Truffles need to be ordered from France and shipped by air, cocoa is ordered from all over the world, and 24-carat gold also needs to be air-shipped from Switzerland, which consumes huge costs.
110-pound Chocolate Eggs
Golden Speckled Chocolate Egg ($11,107)
The expensive chocolate egg was named the "Golden Speckled Egg" and weighed more than 110 pounds. It sold for $11,107, holding the record for the most expensive chocolate egg sold at auction.
Seven chocolatiers from the UK and Japan used Amedei chocolate, edible gold leaf and premium fillings to create this one-of-a-kind masterpiece.
In addition, it is decorated with 12 mini chocolate eggs, 20 chocolate sticks and 5 flowers made of white chocolate.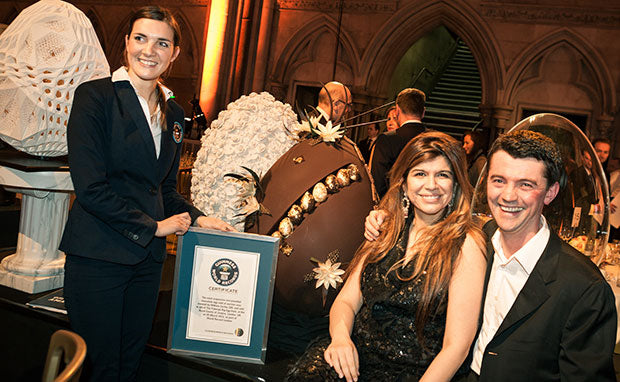 Swarovski chocolate
Swarovski Studded Chocolates ($10,000)
Harrods introduced Swarovski crystal-encrusted chocolates in 2008, priced at $10,000, in exclusive packaging designed by Patchi, a famous chocolate shop in Lebanon.
Each box of Swarovski Studded Chocolates contains 49 Patchi handmade chocolates, each wrapped in Indian handwoven silk and placed in a special suede shell.
The exterior is decorated with Swarovski crystals and 24-carat gold inlaid crystal flowers, as well as delicate silk roses as embellishments, hardcovered in a special suede box; gold, platinum and leather are used as linings to space each other, exquisite and luxurious .
Chocolate bars that sell for over ten thousand
Cadbury Wispa Gold Chocolate Bar ($1,600)
In 1995, famed chocolate company Cadbury decided to relaunch the Wispa Gold Bar, and to help spread the word, they created a $1,600 Wispa Gold Bar.
Made from premium Madagascar cocoa beans and wrapped in edible gold leaf.
The gold chocolate bar was successfully auctioned for $1,600, but the winning bidder did not come forward to claim it, so the gold chocolate bar was sent back to Cadbury. It is currently on display at the Chocolate Theme Museum in Cadbury.