Christmas Chocolate Gift Box
The first choice for gift giving - Hong Kong Premium Handcrafted Chocolate
Choose a romantic and exquisite chocolate gift box for the person you care about. The exquisite packaging is not only chocolate, but also your heart for that person.
On Christmas Eve, there are crystal balls, there are nights covered with snow, there are lights with stars and lights, and there are fairy tale books by the fire
And ChocoNext

Christmas Chocolate Set Magical
Mint Chocolate|Coconut Strawberry|Apple Cinnamon|Walnut French Roll|Gingerbread
Mixed berries|Orange Campari|Brown rice tea|Hazelnut cocoa milk|Almond cookies

The first sleeping volcano exterior design
The design idea comes from the elegant Sleeping Volcano, "Sleeping Volcano has a magnificent and calm appearance, but it may erupt at any time. It is both beautiful and dangerous, just like our mood.
"Emotional Collection" is just like the golden sentence in "Forrest Gump": "Life is like a box of chocolates, you will never know what the next one will taste like."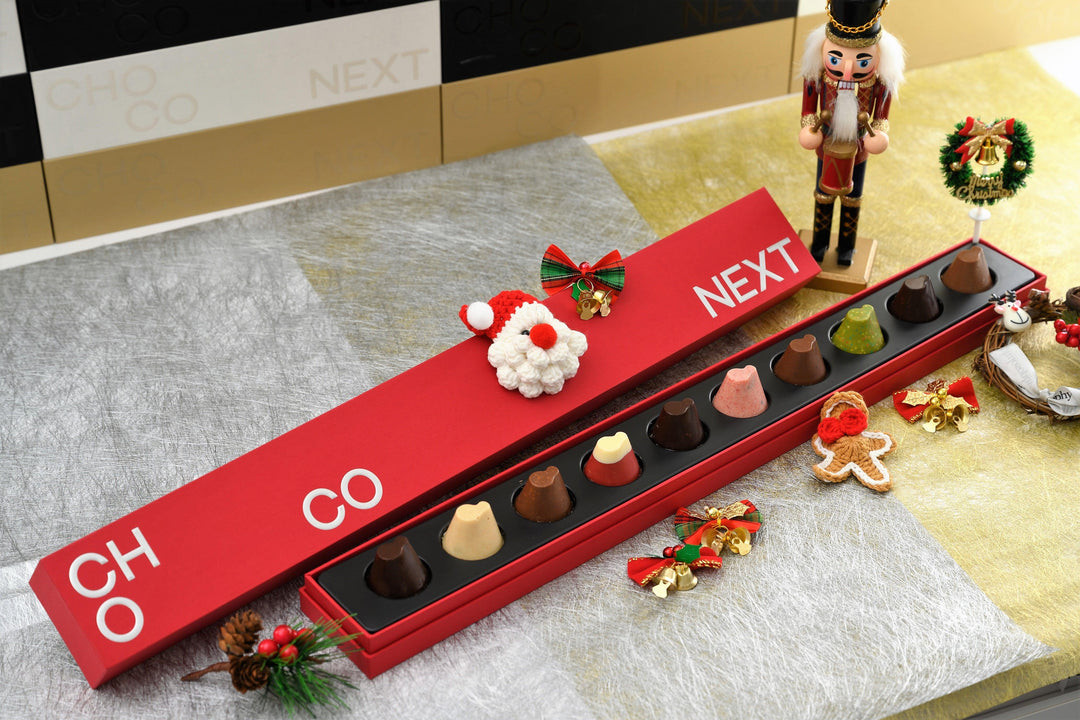 Christmas Chocolate Gift Box Joyful
Five flavors: coconut strawberry|apple cinnamon|mixed berries|brown rice tea|walnut omelette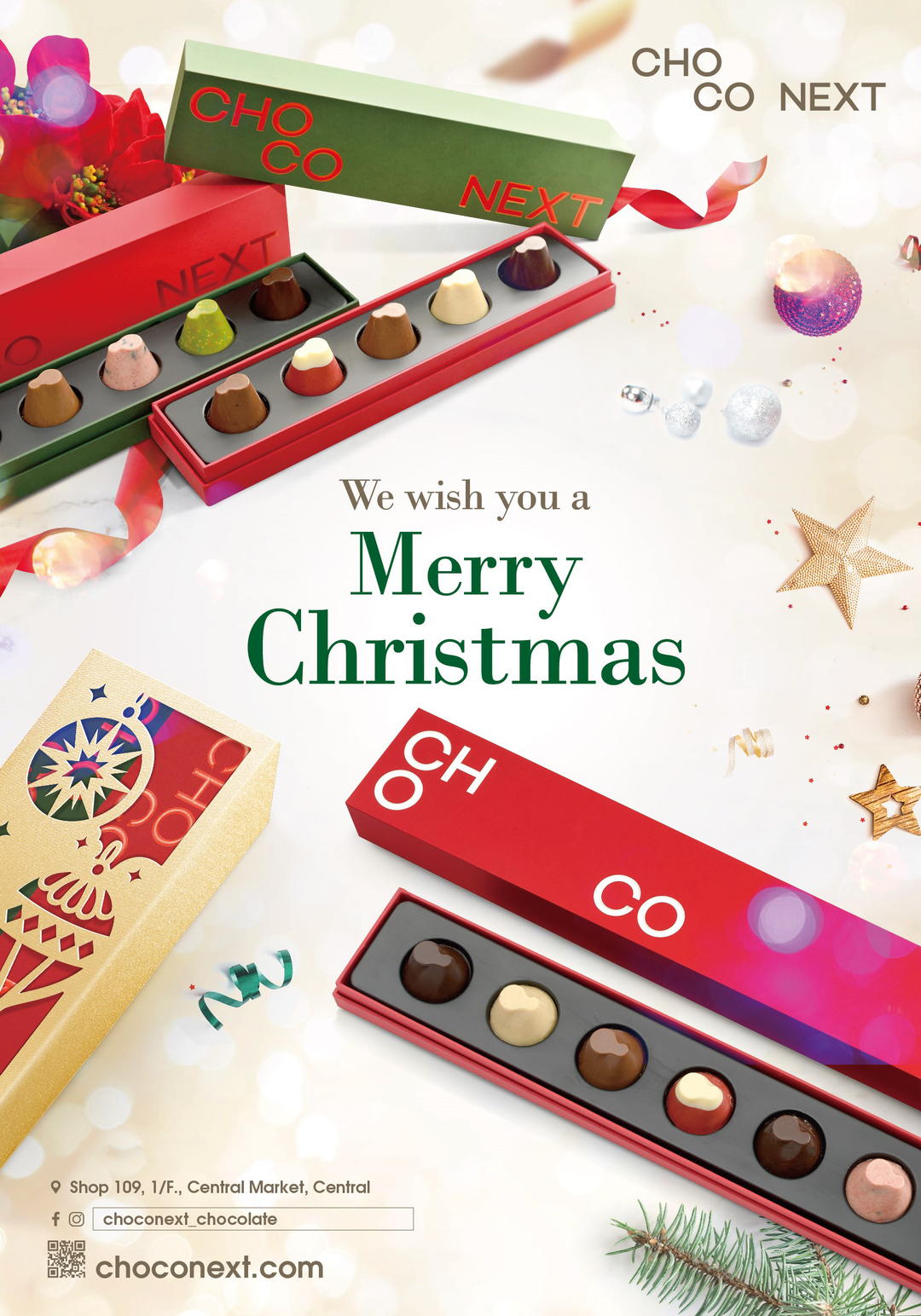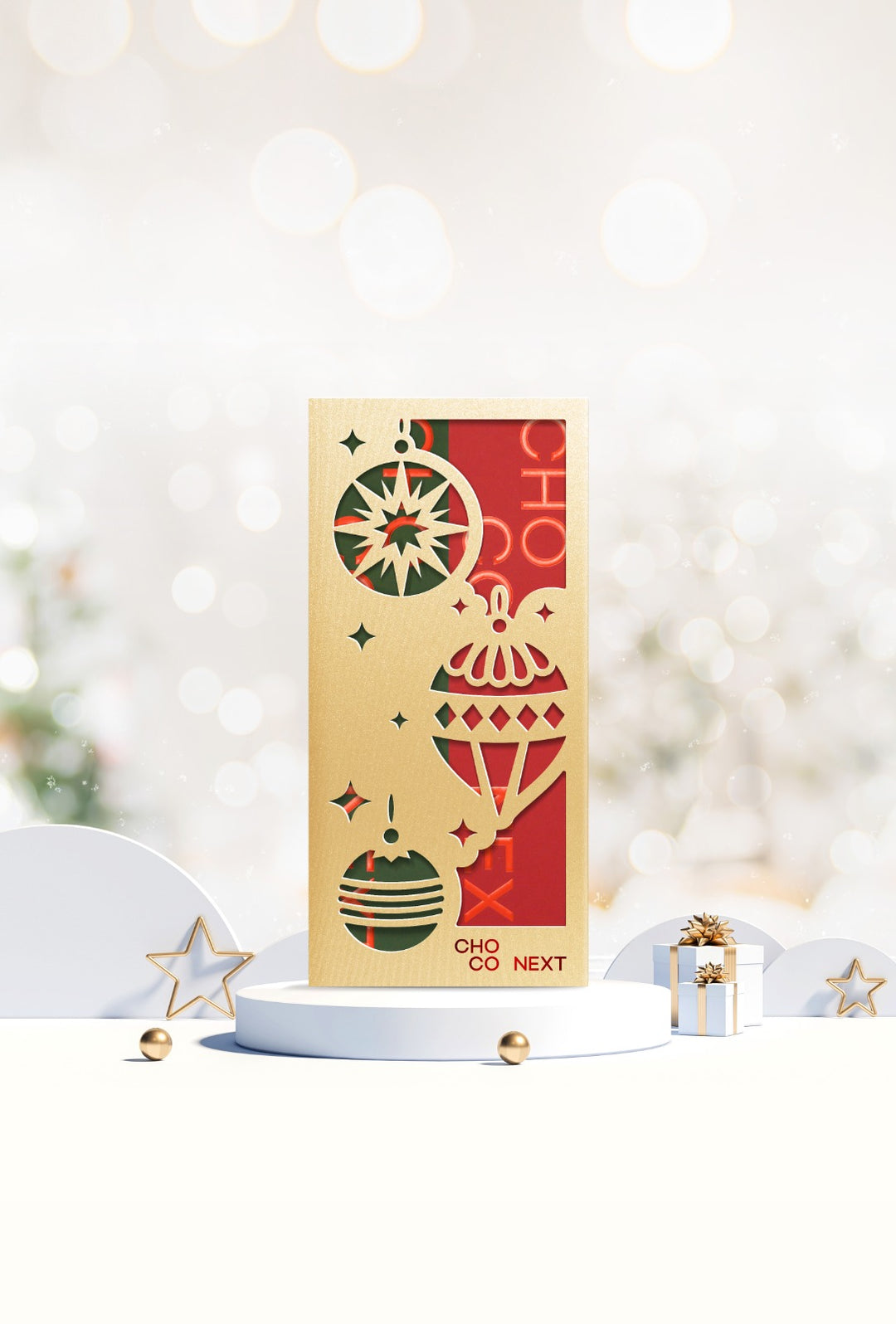 Won the Printing Gold Award
Won the Gold Award in Packaging and Printing for its simple and simple design without fancy luxury
The packaging box is packed in a long box of 1:10, so that guests can see the vivid image of chocolate at a glance when they open it. The first impression is that it is different from others, and it makes people more impulsive to taste the taste inside immediately.
The blister inside the box is also well-thought-out, making the chocolates stand independently and vertically, which is convenient for users to take out and reduces the chance of the chocolates sticking together. Seemingly subtle changes make the packaging more unique
Cater to the trend of environmental protection and simplicity in the modern packaging market.
We offer in-store pickup with no shipping charges.
After submitting your order, you will receive a confirmation email. We will contact you by phone or email if the information in the order is incorrect and/or needs to be corrected.
Yes, just mark your desired delivery date in the ORDER NOTE on the shopping cart page.
Depending on the product, since it is handmade chocolate and no preservatives are added, the shelf life is between two to six months, and it can be stored at room temperature, no need to put it in the refrigerator
Tsim Sha Tsui (Kiosk15D, Level 3, Gateway Arcade, Harbor City, Canton Road)
Central (Shop 109, Central Market, 93 Queen's Road Central)
Mong Kok (K301, 3/F, Langham Place, 8 Argyle Street, Mong Kok)
Tuen Mun (UGK13, UG Floor, Phase 1, Tuen Mun Town Plaza)
Hong Kong Handmade Brand Christmas Joint Series