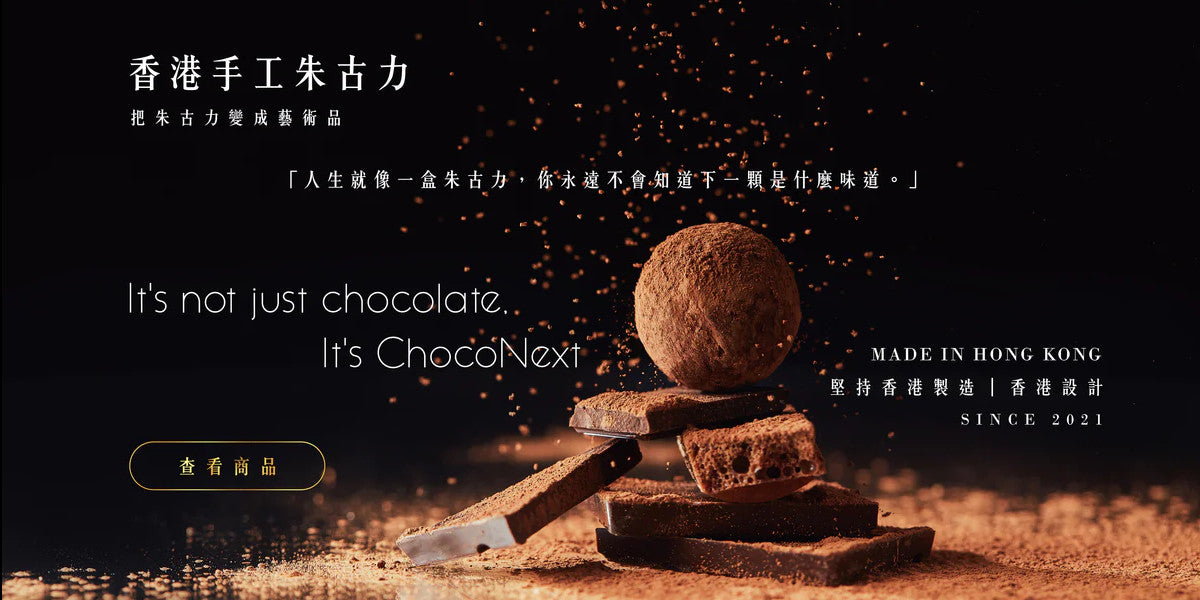 100% Made in Hong Kong

Adhere to Hong Kong made. Designed in Hong Kong, selected European raw materials are shipped to Hong Kong, and handmade by Hong Kong chocolate chefs
Raw materials imported from Europe

Select a variety of chocolate raw materials imported from Europe, adhere to strict quality control, and create the signature series "Emotional Collection" of "10 flavors x 10 moods" through different combinations of ingredients, sweet, sour, bitter, spicy, and mixed.
Famous designer in Hong Kong conceives packaging

Designer Tommy Li Yongquan has won more than 580 awards in recent years and has the reputation of "Brand Doctor". Unique design style, famous for black humor and visual boldness. In 2007, he was awarded the Golden Pencil Award of The One Show in New York, which is known as the "Oscar of the design industry". In 2008, he was selected as the world's outstanding Chinese and other honors.
Pure Dark Chocolate-Bean to Bar
Customized chocolate|Collaboration with many well-known brands
Corporate Gift
We provide customers with tailor-made gift-giving solutions, each gift is unique and different, and will definitely let your business partners or customers remember your brand deeply during the festival. At the same time, prepare a gift for employees to reward them
Learn more
Tsim Sha Tsui store address
Kiosk15D, Level 3, Gateway Arcade, Harbor City, Canton Road
contact number
9407 5813
opening hours
Monday to Sunday 11:00 - 21:00